Strawberry with sprinkles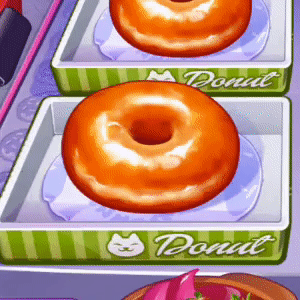 Chocolate with coconut shavings
The first restaurant you work at will be a Donut Shop in New York.
Some of the customers will ask for donuts with sprinkles or coconut shavings. Use your toppings on the table to help fulfill these orders.
Note: Once you fry the donut, make sure to add the appropriate icing before adding the appropriate toppings.