The Tasty Tour is a delicious new event that awards special prizes for playing the game! Simply play levels and events to earn Tasty Tokens and progress in the Tasty Tour.
How do I play the Tasty Tour?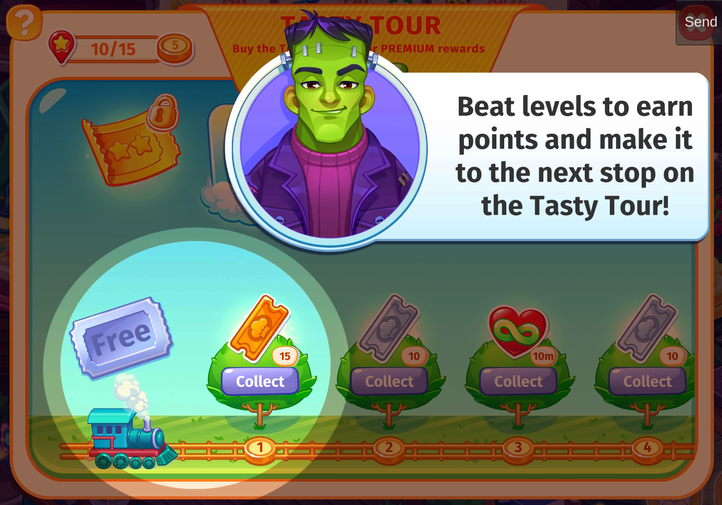 You can play the game like usual. Simply win new city levels and special event levels to earn Tasty Tokens! The Tasty Tokens will help you reach the next level in the Tasty Tour and earn rewards. While playing Event Levels, Tasty Tokens will be earned at milestones and when you finish the event. Extra Shifts do not award Tasty Tokens.


What is the Tasty Ticket?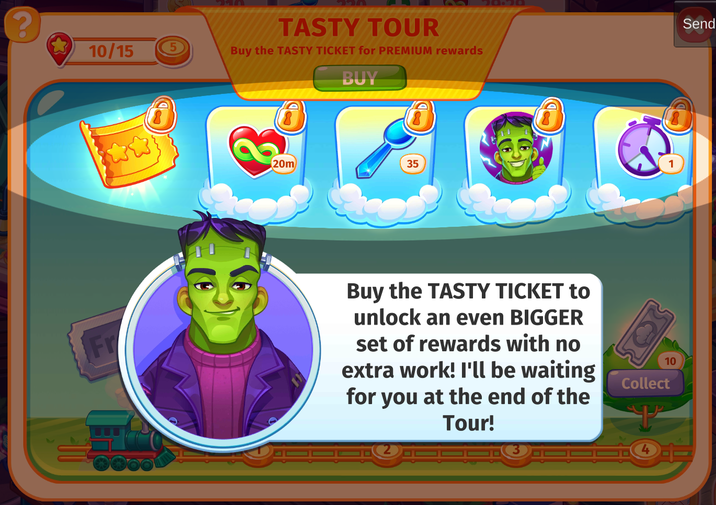 The Tasty Ticket is an optional item that unlocks special rewards in the Tasty Tour. It can be purchased at any time during the Tour, and will give you bonus rewards for any levels you've already completed.


The Tasty Ticket won't unlock every reward, though; players will still need to complete levels in the Tasty Tour to unlock the special bonuses.


How do I earn Tasty Tokens if I have no more cities?
Never fear! Even if you've completed the very last city in the game, Tasty Tokens can still be earned by completing special daily and weekly events. Tasty Tokens will be awarded when you hit event milestones or complete events.