Collect ingredients to assemble the Signature Dish and unlock prizes!
You can collect ingredients from:
Playing any level
Special Seasonal Events (Harvest Feast, Santa's Village, Spooky Carnival, etc.)
Completing Food Truck events
Food Court Events
Dinerama Events
Serve Streak Events
Winning Tournaments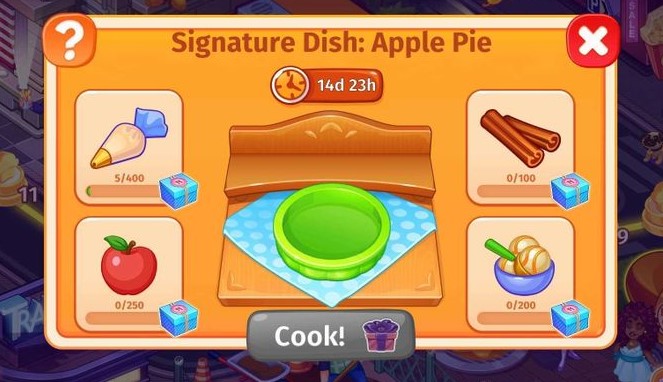 Once you've collected all of the necessary ingredients, you will be able to add them to the dish. Each completed set of ingredients added to the dish will award you with various prizes!
Please note: this event is timed, meaning you will only be able to collect ingredients and cook the dish while the event is active. Make sure to participate while the event is live!